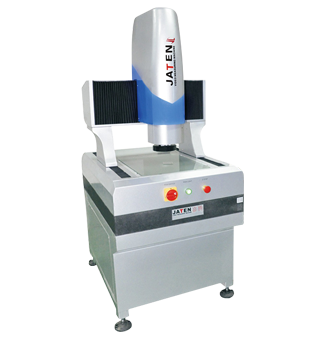 QVS4030CNC
Model Number :QVS4030CNC
Optical system: Automatic zoom lens
Power: Electronic 220V/110V 50HZ
Usage: Three Coordinate Measuring Machine
Measuring body size: 1540x1066x1750mm
work size: 400x300x200mm
operating platform max load weight: 35kg
xy axis Accuracy: <(3+L/200)UM
Grating ruler: America brand High precision GSI. 0.5um
CCD: SONY colorfulCCD
1. Double closed-loop motion control, embedded modules developed to control motor with precise positioning performance.
2. Surface light formed by 24 groups independent light source , each group are constant current source driver and 200-step continuous variable.
3. Optical measurement system can measure point, line, circle, arc and oval, rectangular with the multi-point positioning function,combination of measurements, center structure and the intersection of structure, the midpoint of construction, line structure, a round structure.
4. High Accuracy CNC optical measurement machine has various functions of data processing, display, input and output, Measurement data output Word,Excel and AutoCAD directly to conduct statistical analysis,particularly, the work piece straightening function is very useful.
5. Macros will be faster and more convenient to measure the same spare parts, for the improvement of measurement efficiency.