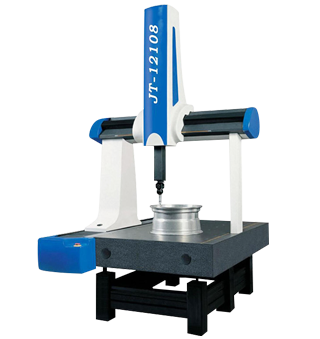 JT 12108 Coordinate measuring machiner
Brand Name: JATEN
Model Number: JT 12108, JT 12108
Optical system: Automatic zoom lens
Power: Electronic 220V/110V 50HZ
Usage: Three Coordinate Measuring Machine
Measuring body size: 950x1050x2000mm
work size: 500x600x240mm
operating platform max load weight: 300kg
xy axis Accuracy: <(3+L/200)UM
Grating ruler: America brand High precision GSI. 0.5um
CCD: SONY colorful CCD
1. The granite rail and granite working table. Mobile bridge structures. Ensure the accuracy and stability of the whole mechanical system.
2. Frictionless full flotation support rail, To minimize movement in the swing angle.
3. Self-adhesive strip metal grating heart and platform, Z-axis beams blend with granite base. Triaxial it has the same temperature expansion coefficient. Thereby increasing the stability of the instrument.