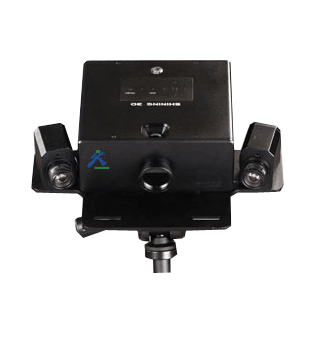 High resolution triplex scanner 3-d laser scanner
Place of Origin: Guangdong, China (Mainland)
Brand Name: JATEN
Model Number: XL3DS-L
Mode: XL3DS-L
Single sided measurement accuracy: 0.04-0.02 mm
Average sampling distance: 0.3-0.2 mm
Scan object size:500mm~1500mm.above1500mm Coordinate with 3D Photogrammetry System
Scan mode: Non-contact type (Camera type)
Image resolution: 1280*1024
Output file format: ASC,STL
Single scan time:<5s< p="">
Splicing method: Fully automatic stitching
Single scan range: 400*300mm
Non contact 3D scanning method :High stability ,Wide application : Including the complex appearance ,Soft objects or easily worn moulds.Sample.work extremely fast .Single scan time less than 5 seconds.
High accuracy : Single precision can be up to 7 µm .Unique calibration techniques.Accuracy testing method based on the German optical scanner measurement test standard VDI/VDE2634 formulation .
High resolution: High density point cloud data generated from optical scanning .Fine site can be clearly expressed.
Fully automatic mosaic :The 3D scanner can flip and move in the scanning process at random. System can automatically stitching multiple scan results .Splicing time is short .High accuracy .
The 3D scanner system has the function of cutting and eliminating the noise points in the measurement.
Basically unaffected by environment :No need to operate 3D scanner in the darkroom. No harm to human body .Wide working environment . It's also be operated in open environment .
Portable design : 3D scanner size is small .Easy to move .Especially suitable for measurement of large or heavy work pieces.
Easy operation :1~2 days training to skilled operation of three-dimensional scanners .
Various Output data interface, compatibility : Data can be output ASC, STL formats .Direct data exchange with Imageware, Geomagic, Rapidform, UG, Pro/e, CATIA and other software .